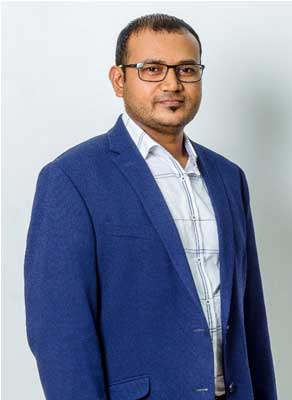 Mayur Ghella
Group Head, Operations & Infrastructure
Mayur is the Group Head Operations & Infrastructure.
He started his Telecommunication career with SimbaNET Tanzania in 2004 and he is working for organization for 14 years in different positions.
In 2011, he took managerial role of Technical operations Manager and later rose to wider roll of Group Head of Infrastructure to work on infrastructure strategy covering countries Tanzania, Kenya, Uganda, Malawi and Zambia.
Mayur holds a Master of Engineering in Network Information System & Bachelor of Engineering in Computer Engineering from Stevens Institute of Technology, New Jersey, USA.
In addition to his University qualifications, he has also completed his certification in Aperto Packetwave and PacketMax Level II (Advance), Radwin Level I, CCNSP (Cyberoam Certified Network & Security Professional), CCNSE (Cyberoam Certified Network & Security Expert), CFOT (Certified Fiber Optic Technician), CFODS (Certified Fiber Optic Design Specialist), 4G Technologies and Network Designer Certification and SAF CFIP Product operations Certification